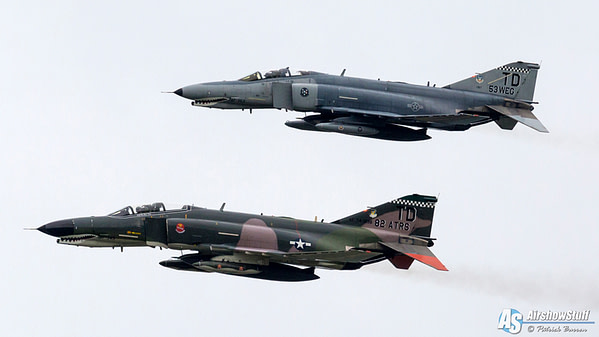 This Sunday's AAA Texas 500 at Texas Motor Speedway will have a special treat – two QF-4 Phantoms for the pre-race flyover!
The flyover is scheduled for 2:02 pm eastern, 1:02 central time before the start of the race.
The QF-4s will base out of the Fort Worth/Alliance Airport, about 14 miles north of Fort Worth and very close to the Texas Motor Speedway. Expect them to arrive on Friday, November 4th.
If you live in the area, you may want to head out to catch the Phantom one last time. It's possible the pilots may do some low approaches on arrival and departure!
What's it like to flyover thousands of people in a QF-4? Find out in our RideAlong video below from Oshkosh!