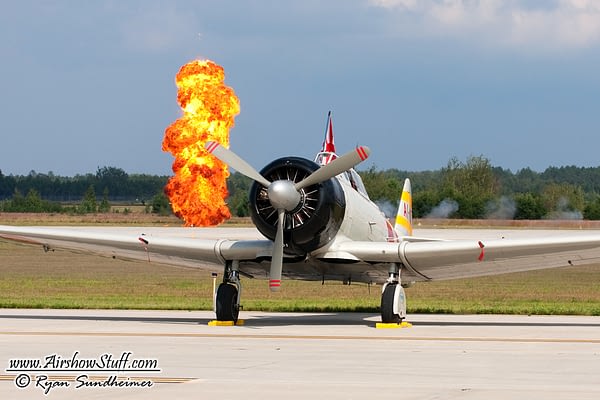 The Tora Bomb Squad, led by Gordon Webb, and Marine Corps Air Station (MCAS) Yuma announced they have set the world record for the world's longest wall of fire on March 18, 2017 at the MCAS Yuma airshow. The record was officially certified for 4,890.9 meters, or roughly 16,046.5 feet. That is equivalent to 3.04 miles!
This isn't the first time that MCAS Yuma and the Tora Bomb Squad have partnered to set the world record. In fact, they beat themselves for this world record. In 2009, they set the world record for the longest wall of fire with an explosion that measured 3,102.35 meters, or roughly 10,178.3 ft. That equates to just under 2 miles.
From the Tora Tora Tora Airshows Facebook page:
HUGE NEWS!!! As you may know, in 2009, we set a Guinness World Record for the world's longest wall of fire. This year in March, with the help of MCAS Yuma, we attempted to break our own record. Today we got confirmation. MCAS Yuma and The Tora Bomb Squad broke their own record. The new record officially is now 16,046.5 feet!! That's 3.04 statute miles!!
Congratulations Tora and MCAS Yuma on setting this world record!
Written for AirshowStuff by Bretten Bailey