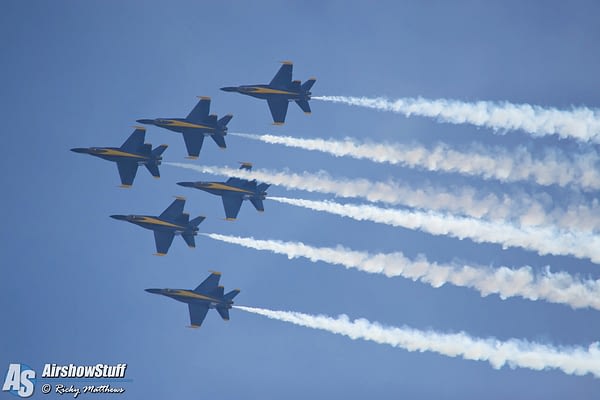 The US Navy Blue Angels have returned to Southern California to begin their winter training period! In a post on the team's Facebook page Thursday afternoon, the Blues announced they had landed at Naval Air Facility (NAF) El Centro on a "beautiful day" and were ready to begin training.
The 10 week flight training period for the Blue Angels begins in January and continues through early March. During the team's time in the Imperial Valley, they will conduct 120 required flights, flying several times during the day to hone their skills. Flights will initially be conducted off site in a nearby valley, and will then transition to over the base after several weeks. Fat Albert will also conduct training flights during this time period.
2017 marks the 50th year the Blue Angels will visit NAF El Centro for their winter training. Over the past 50 years, the usually calm weather of the Imperial Valley has proven itself excellent for flying, as opposed to Pensacola which can often see rain and storms in the winter months.
The team's first performance of 2017 will be at the annual NAF El Centro, CA airshow on March 11th.