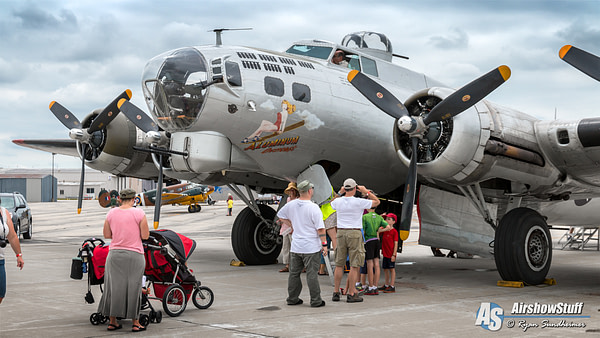 View the full photo gallery: Heavy Bombers Weekend 2016 – Janesville, WI – Ryan Sundheimer
The 2016 edition of Heavy Bombers Weekend was held at the Southwest Wisconsin Regional Airport in Janesville, WI. The fly-in is a popular stop for warbirds traveling to the EAA AirVenture airshow in Oshkosh. Even on the opening day of the event, many different aircraft were on hand to take passengers for rides, including EAA's B-17 Flying Fortress "Aluminum Overcast", the Commemorative Air Force's B-29 Superfortress "FIFI", and the P-51 Mustang "Gunfighter". Ground tours were included in the price of admission, giving all of the attendees a chance to touch and feel history. The event plans to shift back to its previous home in Madison, WI in 2017 and alternate between the two airports each year.
Check out our coverage of the 2015 Heavy Bombers Weekend as well!