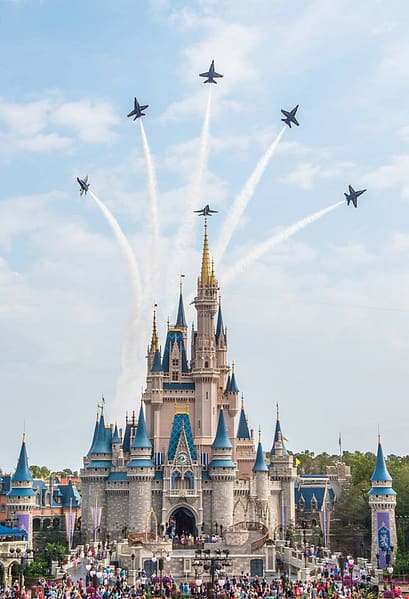 Walt Disney World visitors will get an extra dose of magic next week when the US Navy Blue Angels perform a pair of flybys over Epcot!
On May 2nd, the six Blue Angel F/A-18 Hornets will soar over the park before splitting apart over Spaceship Earth, the iconic geodesic sphere that symbolizes the entire park. The moment is part of Military Appreciation Month in May. The team will be performing at an airshow in Fort Lauderdale on the following weekend.
The famous flight demonstration squadron has performed similar flybys in the past; in both 2015 and 2017 they flew over Cinderella's Castle in the Magic Kingdom park. Stay tuned to AirshowStuff for photos of the flyover, and check out our airshow calendar to see where the Blue Angels might be performing near you!