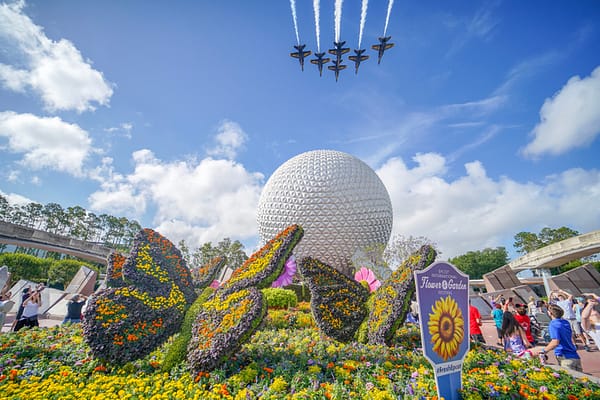 The Blue Angels wowed Disney fans Thursday as they roared over Walt Disney World's Epcot park. The signature Delta formation for F-18 Hornets made two passes over the area, including a Delta Breakout directly over the iconic Spaceship Earth sphere just after 10am.
This is the 3rd time the team has flown over a Disney park in recent years; in 2017 and 2015 they flew over Cinderella's Castle in the Magic Kingdom park. The flyby was part of Military Appreciation Month. The team did the flyover while flying from their home base at NAS Pensacola to Fort Lauderdale, where they will be performing this weekend.
Want to see the Blue Angels for yourself? Check out our airshow calendar to see where the team might be performing near you this year!