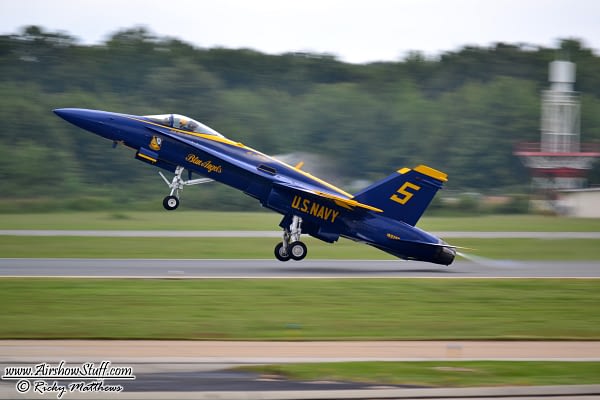 An unnamed pilot of the US Navy Blue Angels was thankfully uninjured after a landing mishap at NAF El Centro today. The pilot was landing at the base when the aircraft's main landing gear failed to extend properly. The pilot was able to make an emergency landing with the F-18 Hornet without injuring himself or anyone on the ground.
The incident is under investigation.
The Blue Angels are in the middle of their winter training period at El Centro. They use the base for their training flights every year because the remote location and good weather allow for excellent training conditions. Their airshow season is scheduled to start in March.
This incident should not impact the season, although they have struggled with aircraft availability in recent years after several major incidents grounded some of the jets assigned to the team. Depending on how severe the damage to the aircraft is, it may be grounded for some time.
The team will be transitioning to F/A-18E Super Hornets in the coming years, although no firm timetable for the change has been announced yet.
This is a breaking story with few details immediately available. We will bring you more information as it becomes known. You can join the discussion and look for more info in our forums.