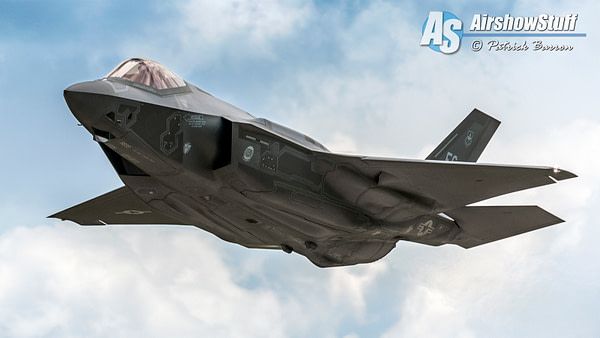 The US Air Force F-35 Lightning II will be performing aerobatic demonstrations for the first time in 2019, and we've got a sneak peak at the new routine for you!
Watch the video below for your first look at the full demonstration profile, including maximum performance loops, rolls, and one particularly eye-catching pedal turn.
This practice demonstration was filmed across from the crowd area – so it's reversed from the normal perspective – during the 2019 Heritage Flight Conference at Davis-Monthan AFB in Tucson, AZ. All of the USAF single-ship demo teams and civilian Heritage Flight pilots attend the HFC to practice the challenging dissimilar formation flying that Heritage Flight performances require.
Stay tuned to our Youtube channel for more footage from the Heritage Flight Conference!
Update: Here's a second video from the Heritage Flight Conference, showing the full routine from a different angle. This one is pretty far to show left and across from the crowd. It also includes footage of the F-35 flying the new Heritage Flight profile with three P-51 Mustangs!