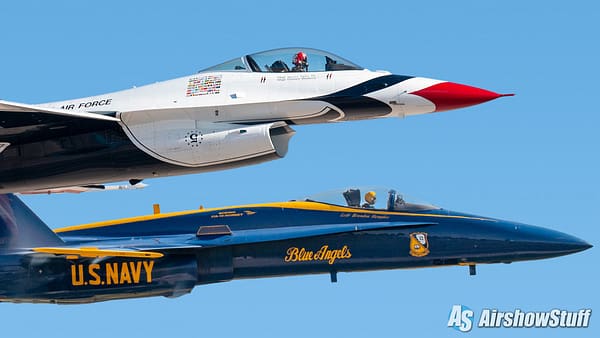 The US Air Force Thunderbirds and US Navy Blue Angels have released their planned flight routes and scheduled flyover times for their special joint flyovers above Baltimore, Washington DC, and Atlanta tomorrow (May 2)! Take a look at the images below and make your plans to see them, but remember to respect social distancing guidelines and keep everyone safe!
These flyovers are part of Operation America Strong, an effort by the military to salute health care and essential workers across the country. The two demonstration teams first presented a very rare joint flyover of New York City and Philadelphia on Tuesday. Additional destinations are expected to be announced in the coming weeks, but flyovers are only being confirmed about 48 hours in advance. Other military units are also presenting flyovers of their home towns and states.
We have an up to date list of all military salute flyovers here on our blog – make sure to check it often for updates!