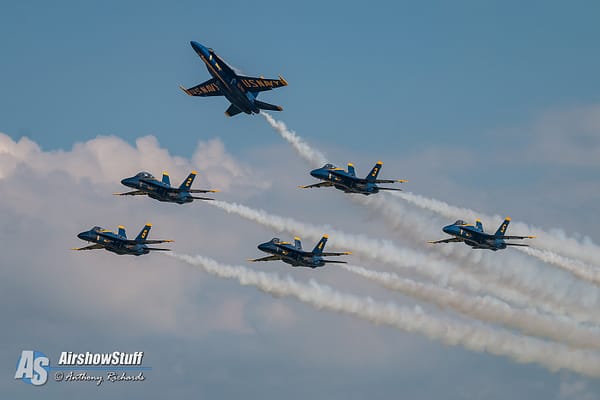 The Blue Angels have officially announced plans for their final flight in their F-18 'Legacy' Hornets. The team's famous Delta formation will perform flybys near their home base of NAS Pensacola on Wednesday, November 4th at 4pm.
This special 'beach buzz' will serve as a final celebration of the older-model Hornets, which are being replaced by larger and more powerful Super Hornets ahead of the 2021 show season. The team did not get to perform at any airshows in 2020.
Initial plans for the flyover posted by local media mentioned that Fat Albert and some of the new Super Hornets would join in the flybys, but the official announcement mentions only six Legacy Hornets. It's still possible to that the other aircraft will join in as a surprise though, and it's almost certain that a photo aircraft will accompany the team to document the occasion.
If you're one of the lucky people in the area to watch, be sure to send us some of your video and photos!