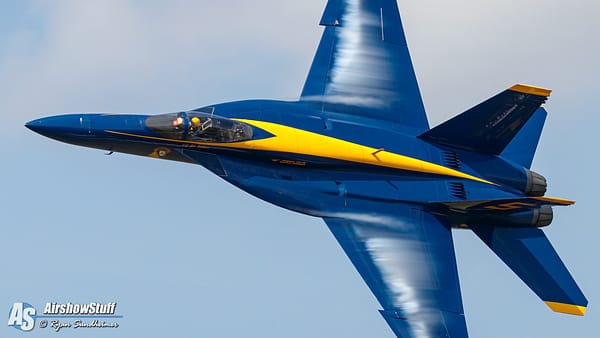 The US airshow season is finally in full swing! This past weekend marked the first 2021 performances by both the US Navy Blue Angels and the US Air Force Thunderbirds.
It was an extra special weekend for the Blue Angels, as they flew their new F/A-18 Super Hornet aircraft in front of a public crowd for the first time at Sun 'n Fun in Lakeland, FL. The new jets are noticeably larger than their Hornet predecessors, and many say louder as well.
The team put a lot of effort into their transition to the new jets, including reconfiguring some rejoins to reduce wear on the airframes. The actual maneuvers are largely unchanged from previous years, although the team only flew a modified low-flat show each day for unknown reasons.
Only five jets performed during the Saturday and Sunday shows. The team posted this news in advance, citing "pilot availability". Insider discussion suggests that the original #6 pilot, LCDR Cary Rickoff, may not be able to fly during the season so former team member LCDR Lance Benson has been brought back and is training to fly as #6. While Benson was announced in the narration during the Friday practice, he was apparently held out of the official show days.
"Fat Albert", the Blues' new C-130J Super Hercules, was also on hand, although she did not fly during the show. The Bert crew started practicing their own demonstration routine this week, so expect performances in the near future.
The Thunderbirds performed at Cocoa Beach, FL on the same weekend. The proximity of the shows set up a rare opportunity for the Thunderbirds to buzz the Blue Angels in Lakeland as they taxied back from their Thursday practice session.
While the Thunderbirds don't have new jets this year, they made use of their 2020 down time to reconfigure their routine. The individual maneuvers are the same, but they have been reordered.
Both teams will continue performing for spectators around the country nearly every weekend for the next six months. You can find their latest show schedules on our airshow calendar page!